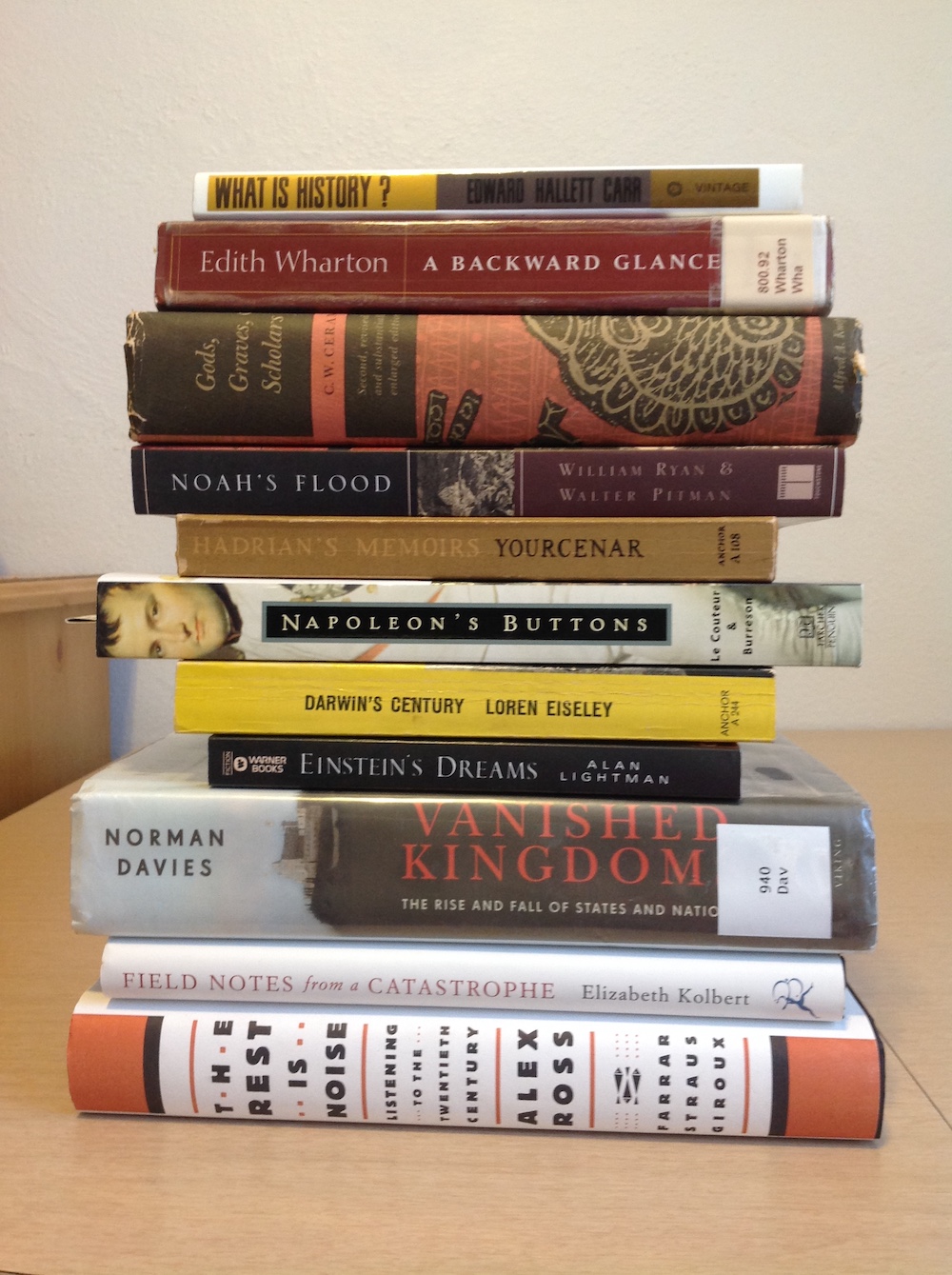 What Is History?
A backward glance,
Gods, graves, and scholars.
Noah's flood, Hadrian's memoirs,
Napoleon's buttons, Darwin's century,
Einstein's dreams.
Vanished kingdoms.
Field notes from a catastrophe.
The rest is noise.
On the actual book spines, "Vanished Kingdoms" is missing its final S because of the library's call number label.
With gratitude to the authors: Edward Hallett Carr, Edith Wharton, C. W. Ceram, William Ryan & Walter Pitman, Marguerite Yourcenar, Penny Le Couteur & Jay Burreson, Loren Eiseley, Alan Lightman, Norman Davies, Elizabeth Kolbert, and Alex Ross. With thanks also to Monroe County Public Library for its contribution, and to my friend Julian Hook, who gave me Napoleon's Buttons for Christmas and got me thinking of similar titles in my library. (Not used here: Howard's End, Pythagoras' Trousers, Eve's Seed, Lucifer's Hammer, and probably one or two others I haven't run across yet.)